Construction Law – Real Estate Law – Los Angeles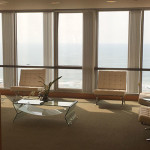 The lawyers of Stapke Law LLP have won construction and real estate disputes for decades. We do not shy from trials and our opponents know this. As a result, most of our cases successfully resolve prior to trial. However, there are none better if the matter has to be tried, period. When it comes to aggressively pursuing our clients' interests, we have no equal, regardless of price.
What sets us apart is disciplined, intense strategic planning at the very beginning of a matter combined with a strict budget-driven approach. Our objective is to allow our clients to achieve their objectives at a lower overall cost.  We do not, as some firms do, platoon a case with young lawyers with little overall direction or focus. Our initial consultations are thorough reviews of the merits of a claim or defense, with our honest assessment of likelihood that a claim or defense will prevail. These initial assessments are at no cost to the client. After that assessment, we will decide together whether our firm is right to prosecute the matter.
We are proud to give back to our industry by frequently training professionals on construction and real estate topics, to help them save money and avoid litigation before a claim has evolved into a lawsuit or arbitration. If your organization could use such counsel, we are eager to help, please let us know.
Construction Law – Real Estate Law – Los Angeles –
with offices in Los Angeles, Santa Monica and Ventura County